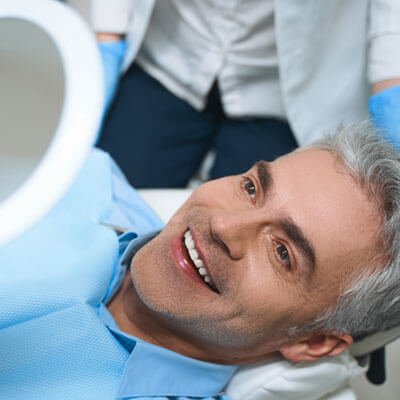 Dental Crowns in
North Central San Antonio
A dental crown is one of the most well-known dental restorations. A crown (or cap) is a covering that encases the entire tooth surface, restoring its original shape and size. A crown protects and strengthens tooth structure that's beyond repair.
Although there are several types of crowns, porcelain (tooth-colored) crowns are the most popular. They're highly durable and will last many years, but like most dental restorations, they may eventually need to be replaced. Porcelain crowns are made to match the shape, size, and color of the teeth, giving you a long-lasting, beautiful smile.
When Is a Crown Necessary?
Reasons to have crowns applied include
Broken, loose, or fractured teeth
Yellow or discolored teeth
Decayed teeth
Fractured fillings
After a root canal
Traumatic injury
Misaligned bite and more
This type of treatment is a good option for patients who have sustained severe damage to the tooth. Not only does it restore the structure and strength of the tooth, it also improves facial and smile aesthetics.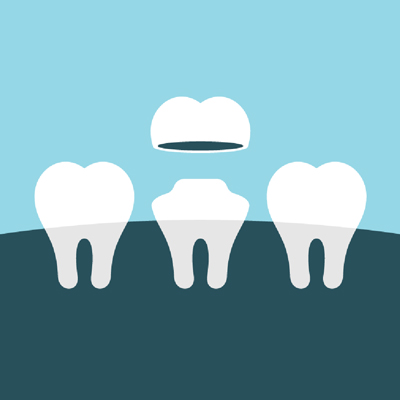 What to Expect
A crown procedure usually requires two appointments. The first appointment will include an exam and X-rays to make sure it can support the crown. Next, Dr. Lazor will file the tooth down to prepare it for the crown. Once it is in the proper shape, several highly accurate impressions are taken to send to the dental lab to create the custom crown. An impression will also be used to craft a temporary crown, which protects the tooth for approximately two weeks until the new crown is ready.
At the second appointment, the temporary crown is removed, the tooth cleaned, and the new crown will be carefully placed, to ensure the spacing and bite are accurate, and then permanently secured. Patients are given care instructions and encouraged to have regular dental visits to check their new crown.
Crowns May Make a Difference
If your smile is not what you would like it to be, or you're missing a tooth, dental crowns may be the answer for you. Contact our office to find out more.
CONTACT US »

Dental Crowns 78230, North Central San Antonio TX | (210) 492-2192