5-Star Rated Dental Care For The Whole Family
Serving The North Central San Antonio Community For Over 40 Years
With a comprehensive list of services, our practice offers patients the choices they want, and educates them about each one, so they can make an informed decision. You won't experience any sales pressure here; your dental care is always your choice and insurance plans are accepted. Starting with the youngest family members all the way to the oldest, rest assured everyone will receive the same quality care and concern to achieve their dental goals.
For a limited time get a free take home teeth whitening kit with completion of your new patient exam!
Call (210) 492-2192 or request an appointment online now!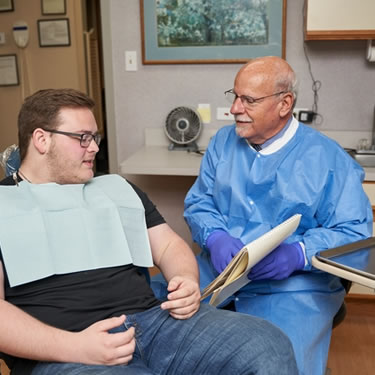 State-of-the-Art Dentistry With Traditional Values
At our dental practice, we're committed to educating our patients, and ourselves, on the most advanced dental methods available. Whether it's digital X-rays to minimize exposure levels for our patients, or the latest dental scanning methods, our goal is to ensure the most accurate diagnosis possible. Connecting with our patients to discuss their medical history, environmental challenges, and more, enables us to create a plan of care that covers their dental needs for now and the future.
Get started today – Call (210) 492-2192 or request an appointment online now!


REQUEST AN APPOINTMENT ONLINE